photo 1 photo 2 photo 3 photo 4 photo 5 photo 6 photos 7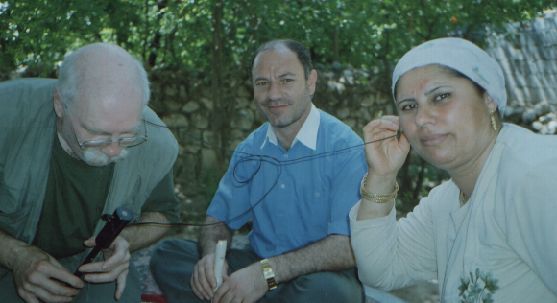 Revisiting Hasankeyf in 2005. Playing the chanter in the garden of Fahri the Kurdish tailor and sharing an earphone with his Arab wife Halime. The year before, Marion had spent an afternoon in Fahri's workshop learning his techniques for making shirts. We liked Hasankeyf and its people so much we spent a few days there again.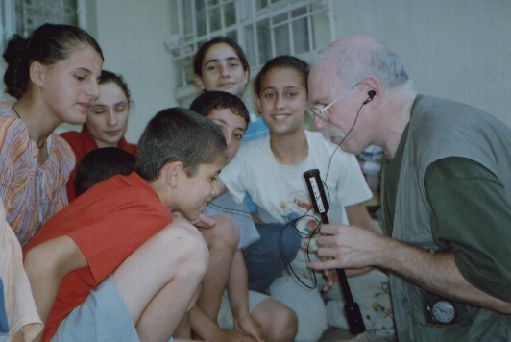 Sharing an earphone with one of Fahri and Halime's sons.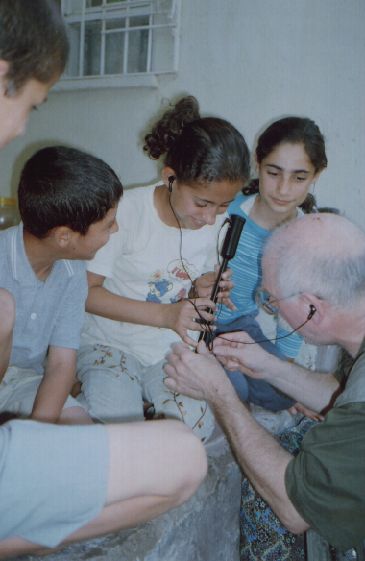 Showing one of Fahri and Halime's daughters how the chanter works.
---
Back to Travels with an Electronic Bagpipe
Back to Jack's Home Page
Back to the Purr Index Page