THE KURDISH UPRISING
AND
KURDISTAN'S NATIONALIST SHOP FRONT
AND
ITS NEGOTIATIONS WITH THE BAATHIST/FASCIST REGIME
(plus an account of the workers' councils)
---
A pamphlet published in London in 1991 assembling documents from revolutionary Kurdish workers in Iraq. Scanning by me; essentially no editing beyond image filtering, OCR cleanup and the obvious stuff you have to do to make a document like this into sensible HTML. I don't know anybody involved in the original publication and have no way of contacting them, sorry.
I have replaced most of the images with descriptions because they are mostly bad multigenerational halftone reproductions of photos familiar from other media and beyond my ability to manipulate digitally into something both reasonably compact and free of grotesque fringing.
Related materials or updates are welcome.
Jack Campin
---
The Kurdistan Workers' Councils:
---
Front cover image: SADDAM IS WATCHING YOU (picture of a wristwatch with an Arabic-numeral dial and Saddam Hussein's face in the middle).
Back cover: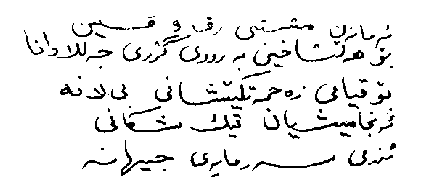 THIS IS THE FIST OF HATRED.
THE BOOT IS ON THE OTHER FOOT IN THE TORTURER'S FACE.
THE UPRISING OF THE EXPLOITED HOMELESS AND ITS OUTCOME IS TO BREAK DOWN THE RHYTHM OF WORLD CAPITAL.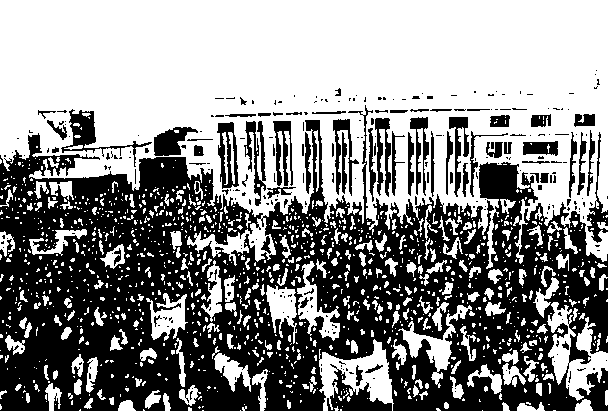 16th MARCH 1991. ON THE ANNIVERSARY OF BLOODY HALABJA IN FRONT OF SULLIEMANIA'S SARA (MAIN COP STATION).
(The name was then changed from Budarky Sara to Freedom Square).
---

Produced by: B.M.BLOB, London WC1N 3XX 
             and 
             B.M.COMBUSTION, London WC1N 3XX 
(September 1991).

Of related interest, see:

Workers' Scud, June '91, available from Box 15, 138 Kingsland High Rd. London E8 2NS.
10 days that shook Iraq, June '91, available from B.M.Cat, London WC1N 3XX copy on this site
The Daily Horror, Feb. 1st '91, available from B.M.Combustion, London WCIN 3XX.
Workers Councils in Iranian Factories, article in MERIP reports no. 88, 1980.
---