A Set of Gretsch Ocarinas from WW2
This is a set of Gretsch ocarinas packaged to be sent as gifts to US servicemen in WW2. They're not mine; I was sent the pictures by someone who had inherited them and wanted to see them go somewhere they would be valued. I couldn't afford what they must have been worth, though I don't know what that is; I wasn't going to rip off the owner by offering too little. There can't be many sets like this surviving.
The set includes a soprano C, two soprano Gs and an alto G.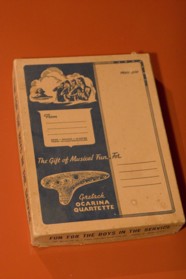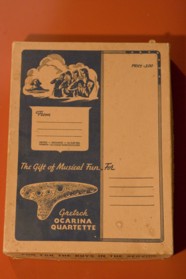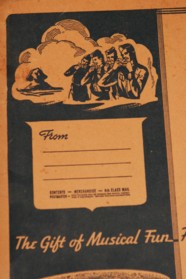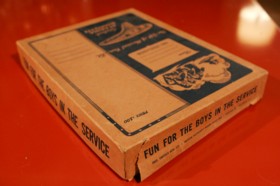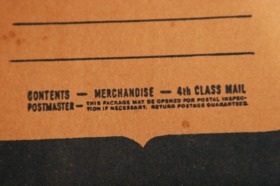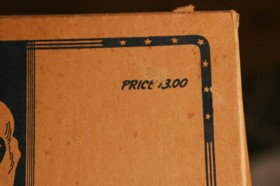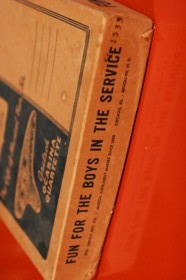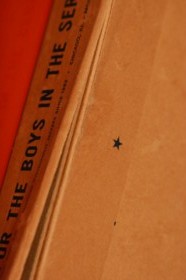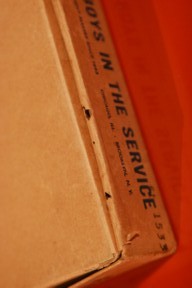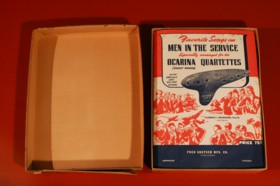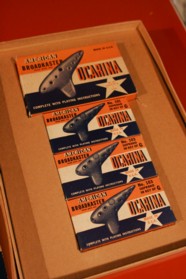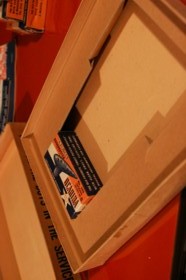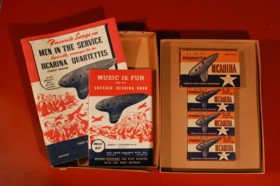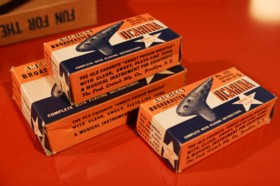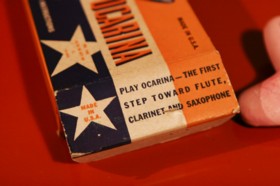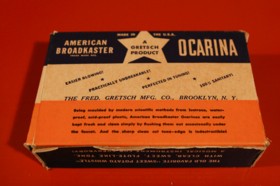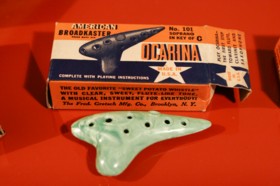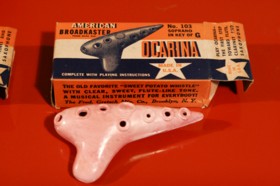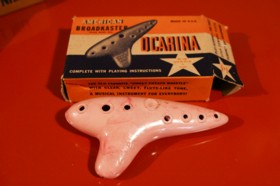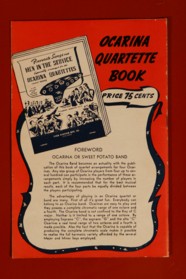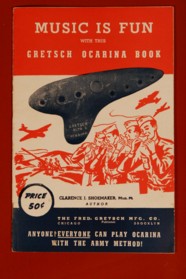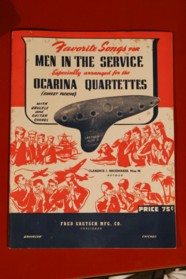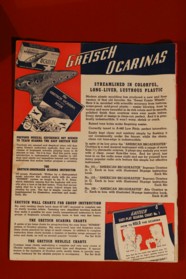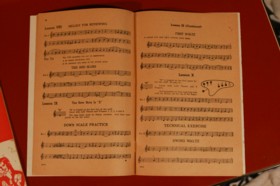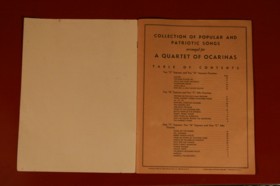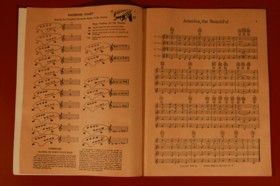 ---